Willow Lara Zielinski was born on February 17, 2015 and died less than a week after vaccines at a little over four months old on July 3, 2015.
At Willow's four-month pediatric appointment, on Friday, June 26, the doctor gave her the Pentacel vaccine (diphtheria, tetanus, pertussis, hib, and polio), Rotateq (rotavirus), Prevnar 13 (pneumococcal), and the Hep b vaccine (hepatitis b) all in one visit. She weighed 16 pounds and besides a little runny nose, was perfectly healthy before the shots. She was smiling and laughing with the doctor.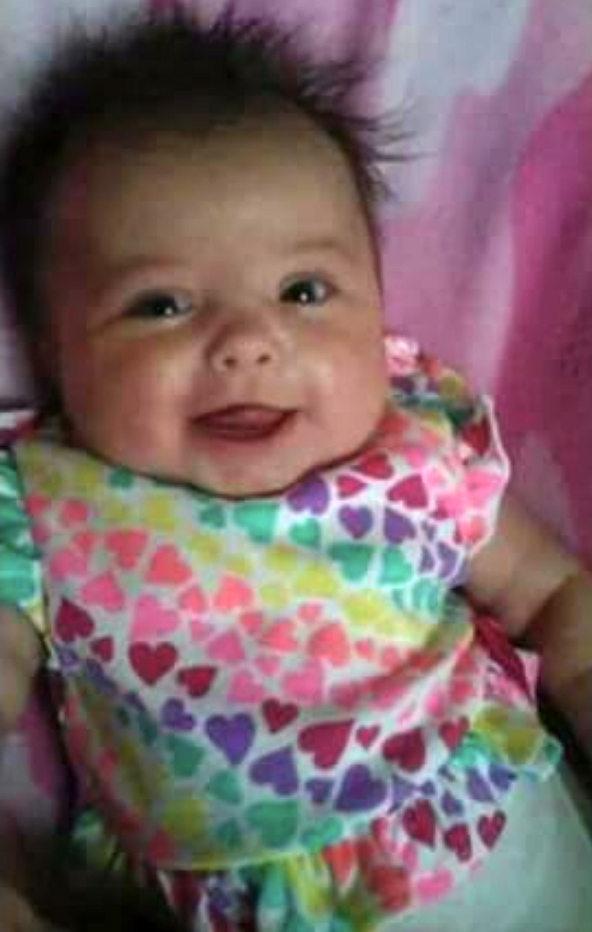 Willow had missed the 2 month vaccines because she had had pneumonia and a short stay in the hospital. The doctor wanted to get her caught up.
After the first shot, Willow started screaming. Then after the appointment she cried really hard, then fell asleep, and slept the rest of the day. The next day she was irritable and crying the whole day. She was given Tylenol for her fever, because that's what the doctor advised.
The next night, Willow's irritability turned into screaming. So her mama Cilla decided to call the doctor the following morning to seek help. But her concerns were dismissed, and she was told it was all normal.
On Tuesday, Willow was no longer interacting and engaging with her siblings. She wasn't happy like she was before. Her appetite was decreasing. On Thursday, she was quiet mostly, and that night she gave her mama one last smile before she went to sleep, and she was gone that night.
Please hear this well.
This is her story:
Willow Lara Zielinski
2/17/15 – 7/3/15