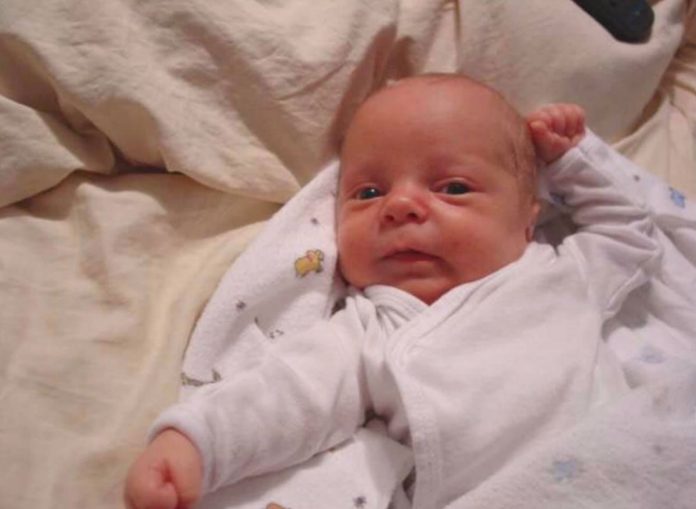 Alexander Locke Johnson was born 5 weeks premature but otherwise was a healthy little boy.
Tragically, he lived only 12 short weeks. He suffered a seizure and cardiac arrest following his first set of vaccinations. The resulting damage to his brain was catastrophic.
Read Jennifer Johnson's painful account of her 2-month-old's tragedy…
"My son, Alexander, suffered a seizure and cardiac arrest on April 29, 2005, three and a half days after receiving his first set of vaccines. The vaccines he received were the DTaP, HiB and Hepatitis B combo (Comvax), inactivated polio, and Prevnar. He coded, but was revived and placed on life support, however, the damage to his brain was catastrophic. After 12 days in the Pediatric Intensive Care Unit (PICU), and two independent determinations of brain death, we removed life support on May 11, 2005. He was only 12 weeks old. He was born on February 17, 2005 and was a healthy little boy. Despite that, he died as a result of seizure and encephalopathy that resulted from his two-month vaccinations on April 25, 2005.
The day of his vaccines, he screamed for hours after receiving them. It was very disturbing and haunts me to this day. His face was beet red as he screamed and there was nothing I could do to calm him. Finally, he slept from sheer exhaustion. Sadly, we gave him Tylenol before going to the well-visit per recommendations from the pediatrician. From what I know now, this only made things worse for him.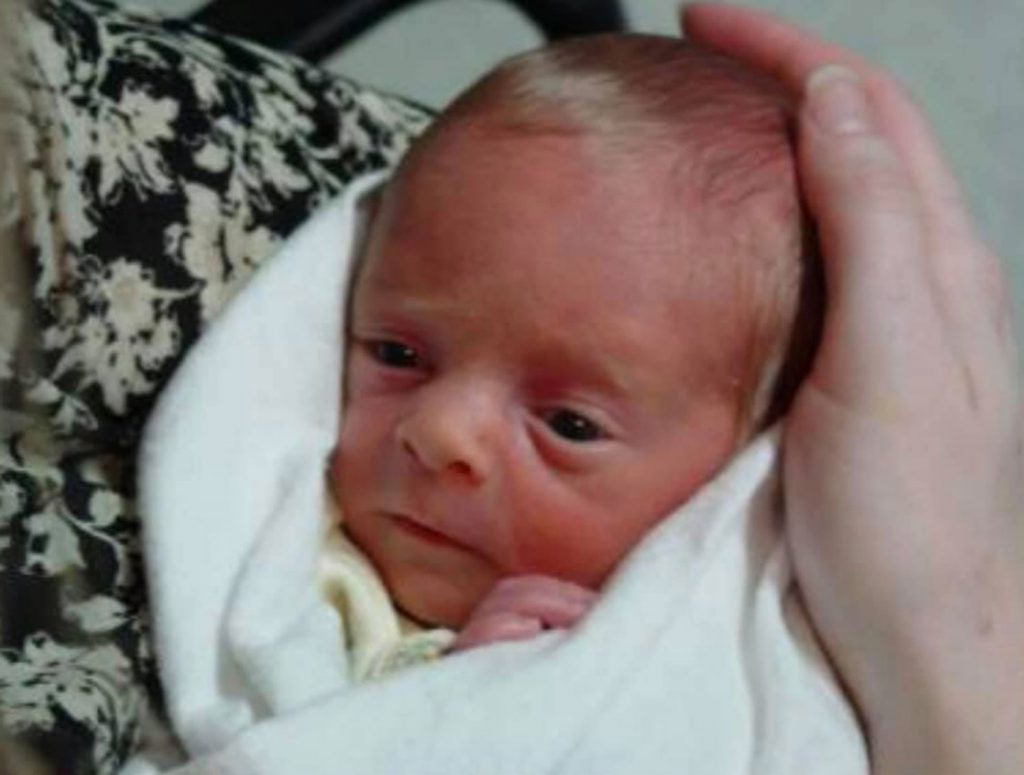 [Tylenol is not recommended for children pre or post vaccination for reducing pain, or for adverse reactions or vaccine injuries mainly because it "depletes the body of glutathione and causes oxidative damage, inflammation, and brain damage."]
Through an independent autopsy, expert medical and legal testimonies, and years battling the infamous "Vaccine Injury Court" system, their case was proven true and they were awarded $250,000.
Complete story here.