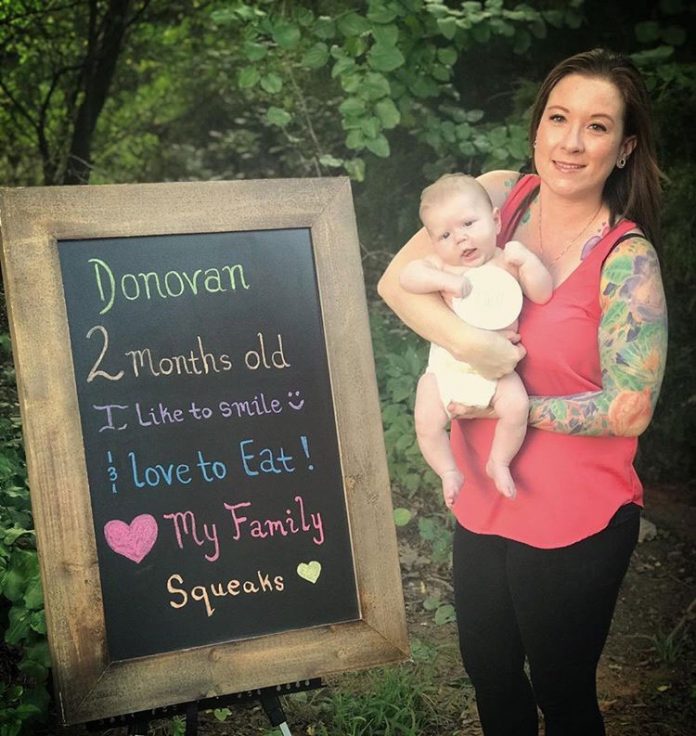 Shared from his mother, Annalise.
Donovan was a super healthy baby. At his 2 month check up he was over 10 pounds. He got his vaccines "late" because our pediatrician was on vacation so he was older than 8 weeks. He passed away at almost 10 weeks of age, 4 days after being vaccinated with his 8 weeks shots.
After vaccines on Monday he was not as vibrant. I watched him slip away. I told his dad he's sick or something, his dad said no he's fine. I knew, I could tell. I'm his mom. He seemed lethargic after vaccines and then so lethargic he passed.

My son was in a portable bassinet right next to me. I performed CPR but he wouldn't breathe. I watched the life draining from his pupils. He slipped away that week, seemed less lively, didn't fuss at all. He was so lively and alert, not after Monday. I know lethargy and my baby had it after vaccines and then slipped away fully.
We got the death certificate today, still gotta pick it up. I'm gonna let dad do that. It's labeled as undetermined. It's such BS. I should have never vaccinated him. 
Vax on 9/24 evening appt at that, 5:00 pm, gone at 3 pm on 9/28. Less that 4 full days.