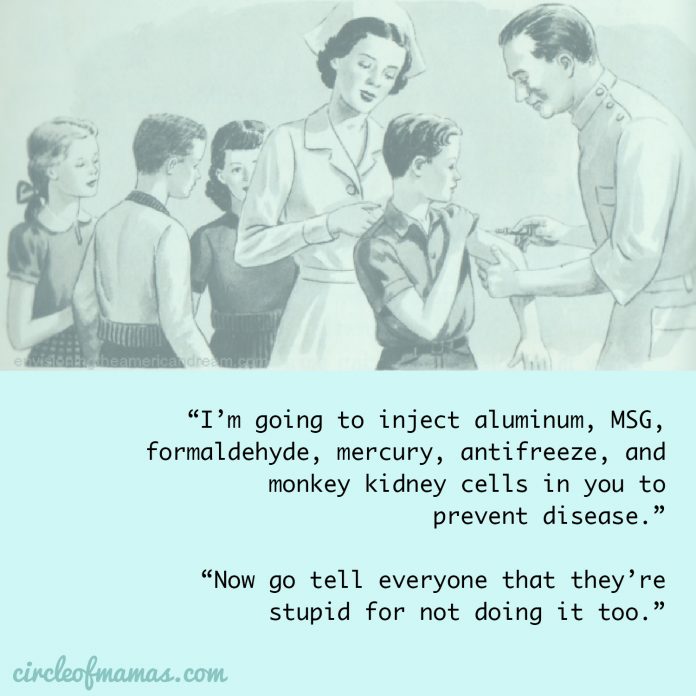 If you are a mom or a dad, or are expecting a little bundle of joy in the next 9 months, this is a series you don't want to miss. Where ever you reside in this divisive debate, what everyone wants in the end is more transparency and safer vaccines. We spend months researching what car we are going to buy or planning a vacation, shouldn't we put similar thought and care into what is going inside of our children's bodies?
There is so much to gain in this series, with so many experts, pediatricians, scientists, researchers, doctors, immunologists conveying years of research and genuinely valuable information.
If you missed any of the 7-episode docu-series The Truth About Vaccines, now is your last chance to watch for free!   
Free replay weekend from Saturday, April 22nd at 12:01 a.m. EDT to Sunday, April 23rd at 11:59 p.m. EDT.
Episode 1: The History of Vaccines, Smallpox, Vaccine Safety & the Current CDC Schedule

Episode 2: What's in a Vaccine?  Are Vaccines Effective? … and … What About Polio?

Episode 3: In Depth Analysis of the MMR and DTaP Vaccines & Vaccinating for the Greater Good

Episode 4: Examining Influenza, the HIB and Pneumococcal Vaccines & Herd Immunity

Episode 5: Considering the HPV and Hepatitis B Vaccines, SIDS & Shaken Baby Syndrome

Episode 6: A Closer Look at the CDC, Chicken Pox and Rotavirus Vaccines & Retroviruses

Episode 7: Natural Immunization, Homeoprophylaxis & Fundamental Freedom of Choice
Watch the Series Right Here: