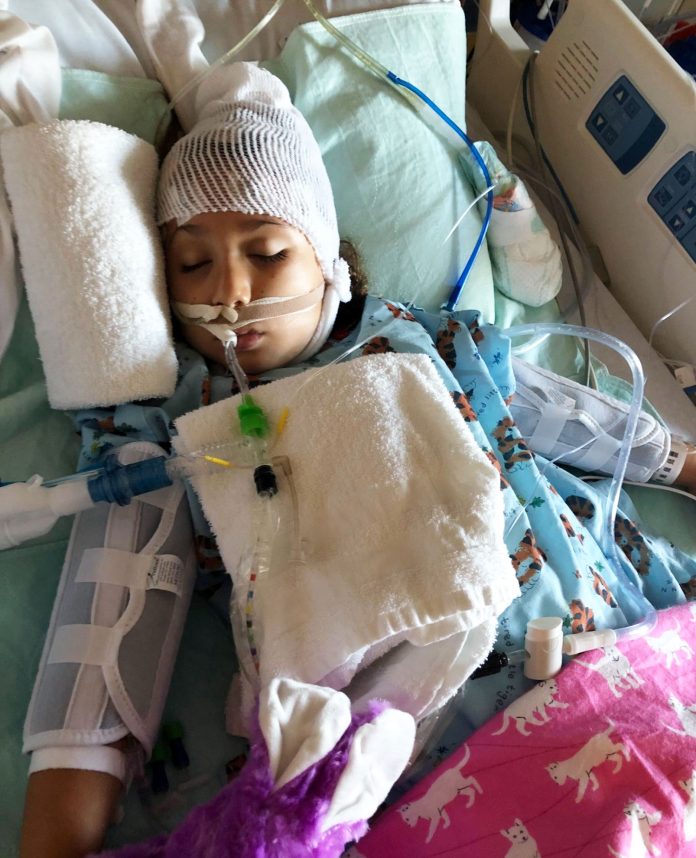 Shared from her mother Amy Cintron.
My seven year old daughter, Rain, was/is vaccine injured. This was her first vaccine ever. I thought they were giving her tetanus due to a nasty cut, from metal on her knee. I learned it was dTap. 11 days later she was in the ER due to seizures, then her respiratory system started to shut down.
She spent four days in the hospital. This happened this month. I am wanting to share her story to save other children. We have a long road ahead of us. All the doctors (in the hospital) ignored that it could be from the dTap because that's not their specialty.
She has been medically exempt by two pediatricians from two different practices since we left the hospital. My daughter NEVER had seizures or anything neurologically wrong with her prior to the vaccine.
Cut her knee on July 24, 2019
dTap vaccine administered on July 24, 2019
Hospitalized on August 5, 2019
Picture is in PICU on August 6th.