Vaccine Risk Postcard Set - All 7 designs
00000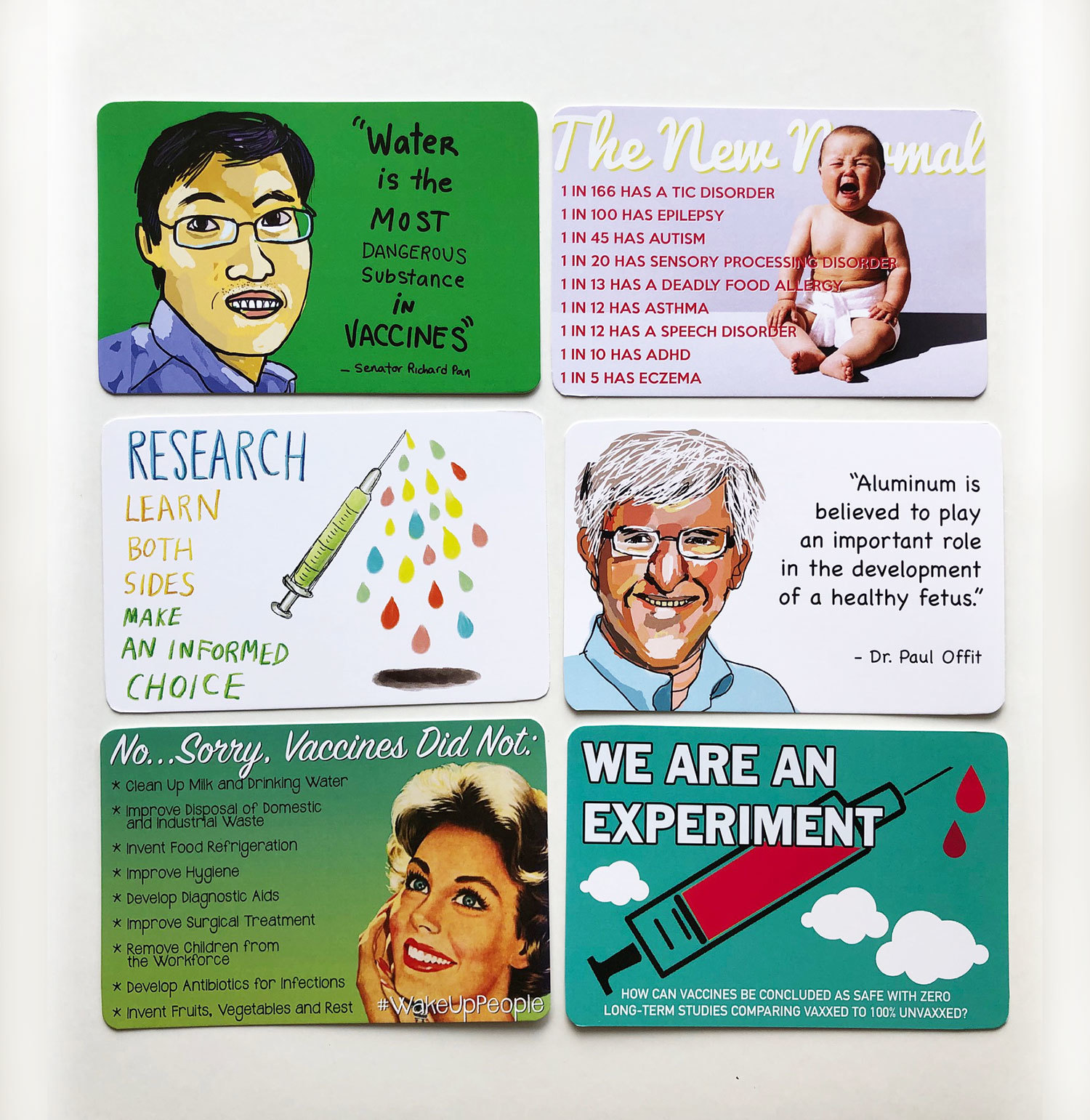 This listing is for a set of 7 postcards that inform, empower, educate, and sometimes provide a chuckle. Because, yes they really said that!
You will receive one of each:
"The New Normal"
"Dick Pan"
"Paul Offit"
"Research"
"We are an Experiment"
"No, Sorry, Vaccines Did Not..."
"What's In a Vaccine?"
DETAILS:

- 4 x 6 inch postcards
- Rounded corners
- Two-sided, backside looks like a postcard with lines for name and address. Mostly blank except for website address on bottom (pictured)
- Printed professionally on 15 pt stock, matte finish
*The only postcard that is not blank on back is the "What's in a Vaccine?" postcard (pictured).