Vaccine Reaction Info Cards - 100 qty
00001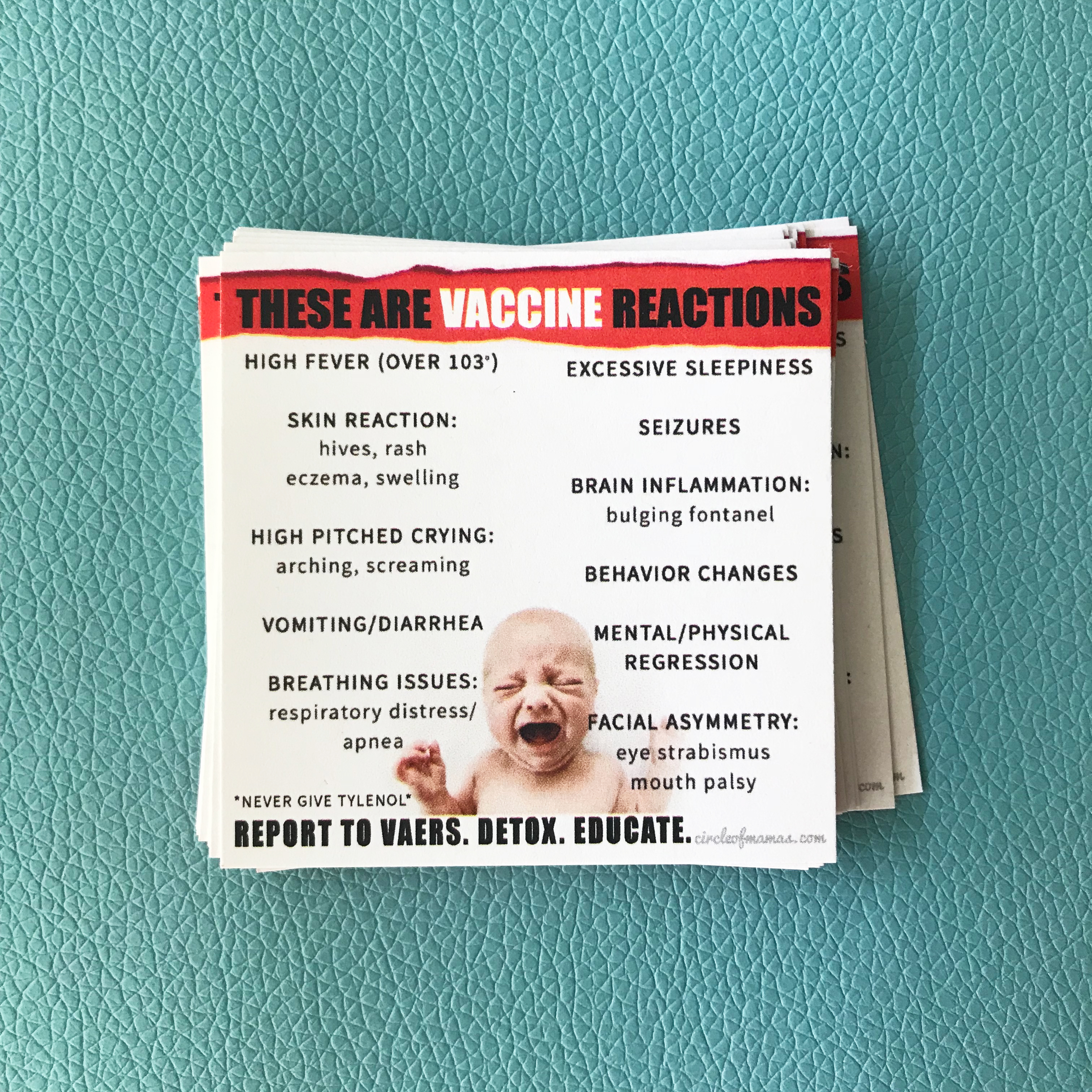 Information is power!
These informational cards are double-sided with common vaccine reactions on one side, and good websites and books on the other side, as well as, the web address for VAERS, the Vaccine Adverse Events Reporting System, which is where you can report a vaccine reaction. It is estimated that only 1% of vaccine reactions are ever reported.

They are small enough to carry with you, and pass out as you like. You never know, you might just save a life.

DETAILS:

Quantity: 100
Each square information card measure 2.5 inches x 2.5 inches each
Professionally printed on 100% post-consumer recycled matte cardstock
Vaccines are not one size fits all